The location of the Clifty Falls lodge is ideal for admiring the scenic beauty of the park and being close to historic downtown Madison and its many offerings. Waterfalls and trails are some of the Clifty Falls State Park's main attractions, but no matter what you have planned, it's always a great choice for a getaway. Parking is free, and the hotel features loads of amenities like a full-service restaurant, indoor swimming pool and hot tub, game room, lounges and porches, plus more.
Clifty Inn at Clifty Falls State Park offers 71 suites and rooms in the Parkside buildings or in the Riverview building. All Rooms and Suites include a microwave, mini fridge, coffee maker, flat screen TV, iron/ironing board, hairdryer, and free WiFi. Some Suites include a sleeper sofa, kitchenette, or whirlpool tub. Some Riverview Rooms and Suites also feature a patio or balcony overlooking the Ohio River.
Check-In: 4 pm
Check-Out: 11 am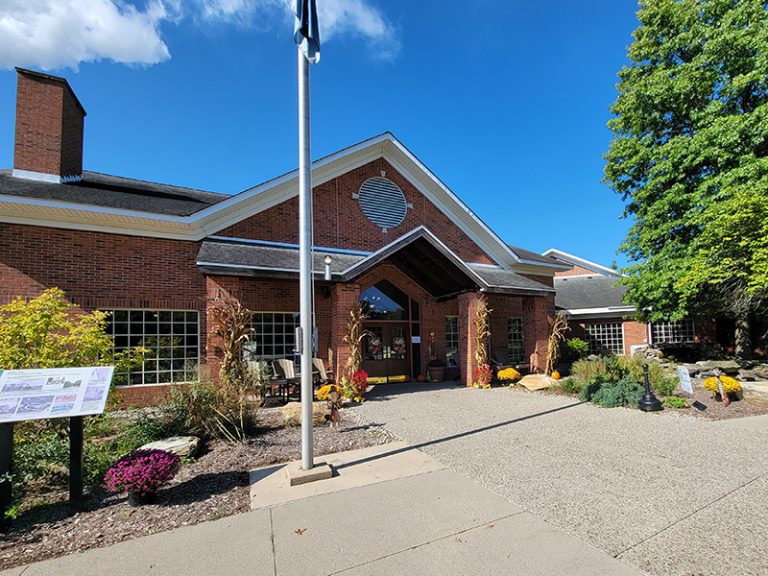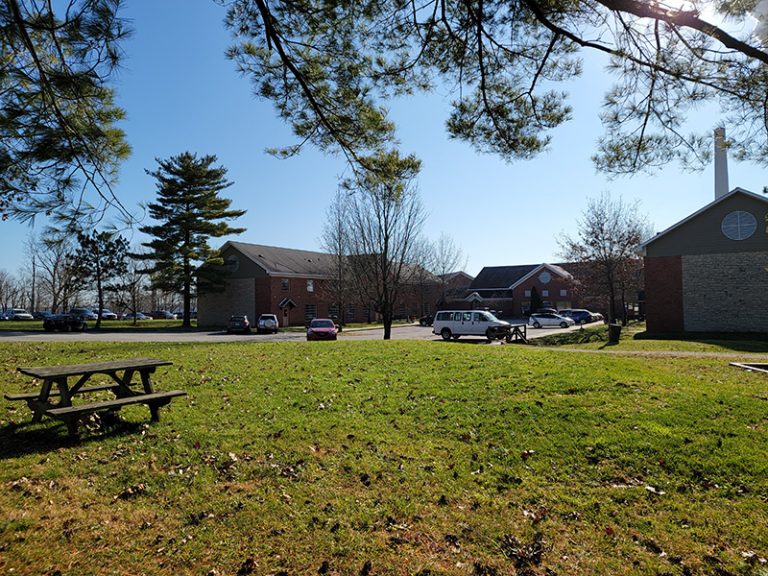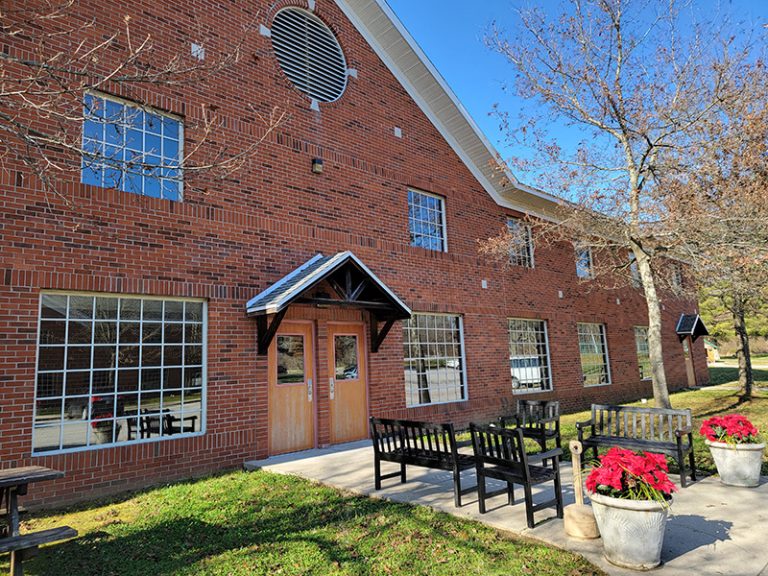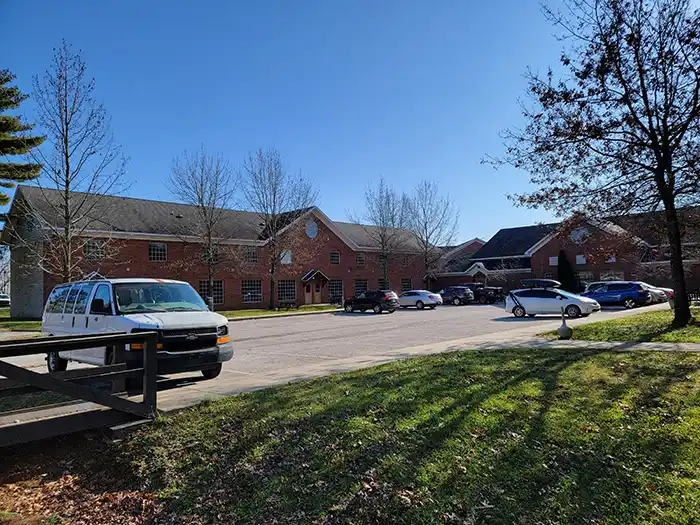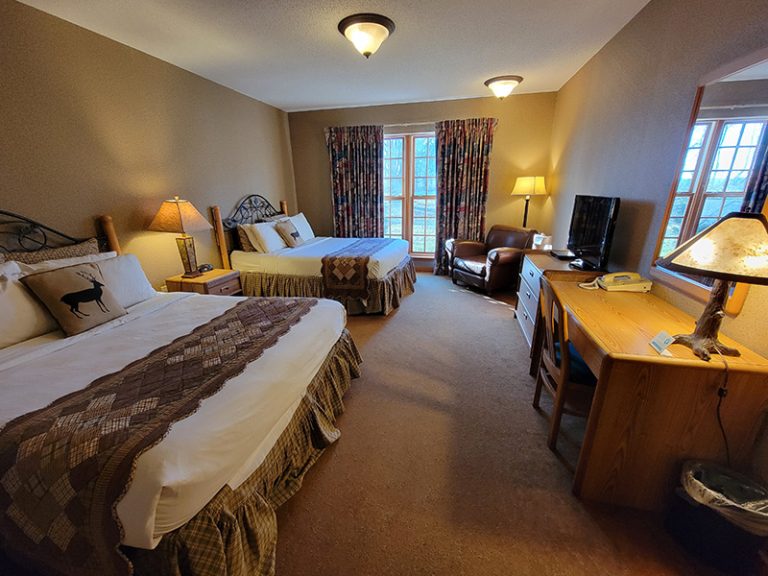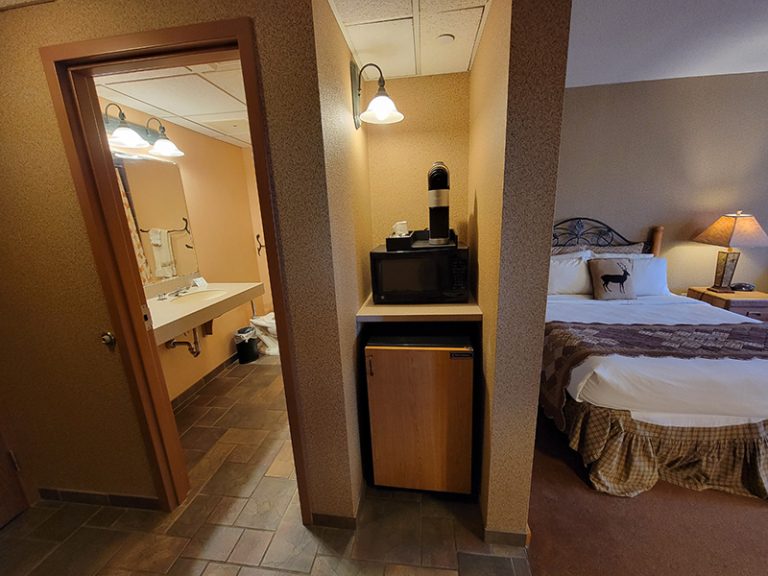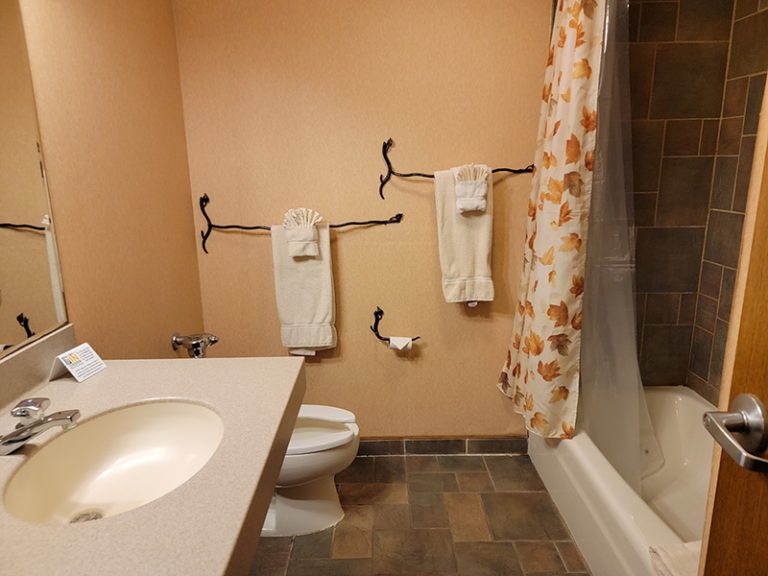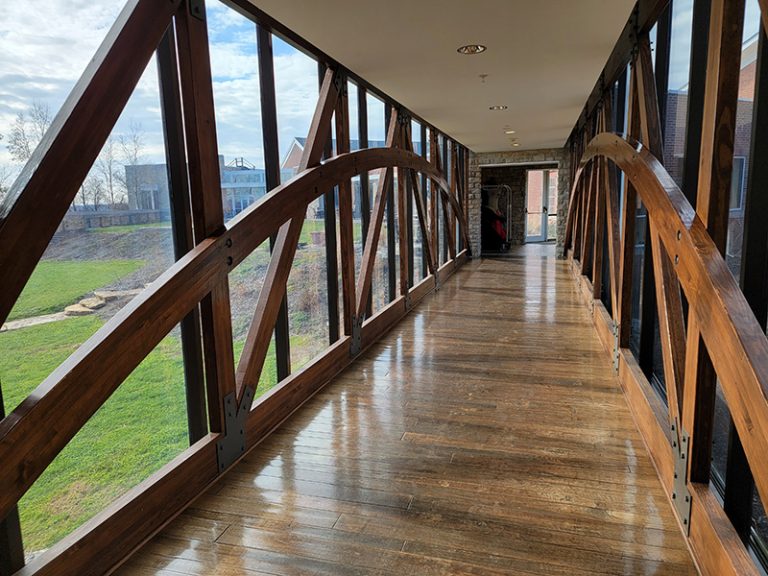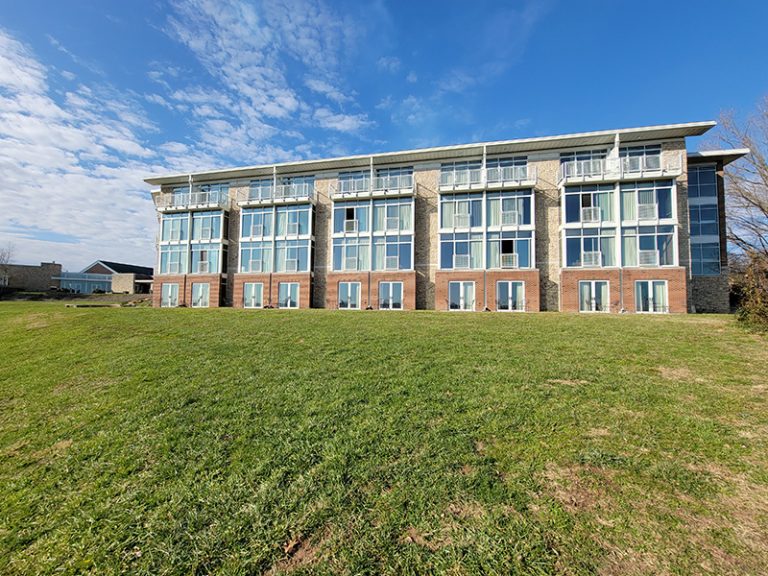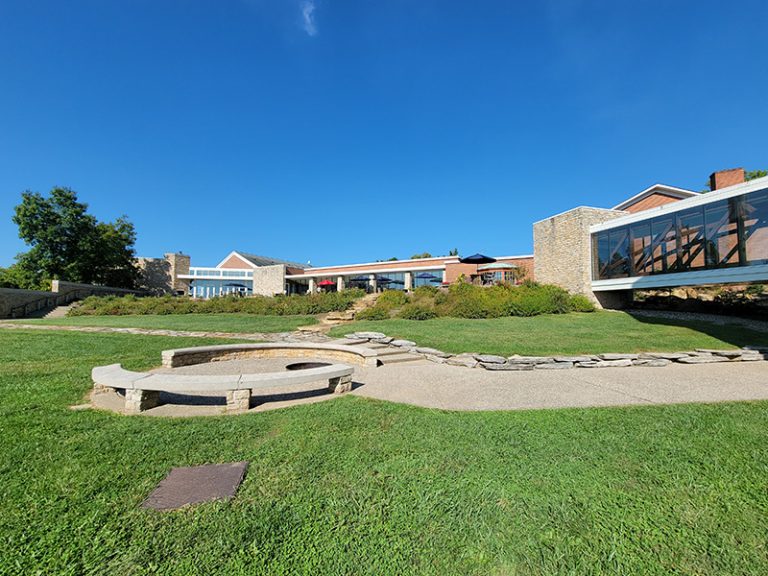 Reservations for Clifty Inn can be made up to one year in advance, so plan ahead for holidays and special occasions. Clifty Inn (the Clifty Falls State Park Inn) is super popular, so reserve early.
The full service restaurant at Clifty Falls State Park is open to the public as well as Inn guests. Enjoy views of the Ohio River as you dine at The Falls Restaurant, where you can find delicious and fresh homemade food every day, including some favorite Indiana dishes. 
Order from the menu (carryout available) or enjoy a delicious country buffet (when available). You will find friendly service at The Falls Restaurant, and you are sure to leave with a satisfied stomach and a desire to return.
HOURS OF OPERATION
Breakfast: 8 – 11 am
Lunch: 11 am – 2 pm
Dinner: 5 – 8 pm 
MENUS
Menus are subject to change seasonally or for holidays.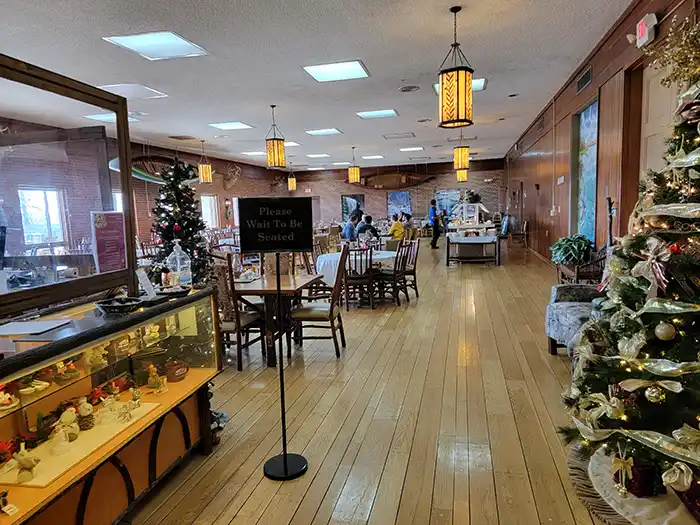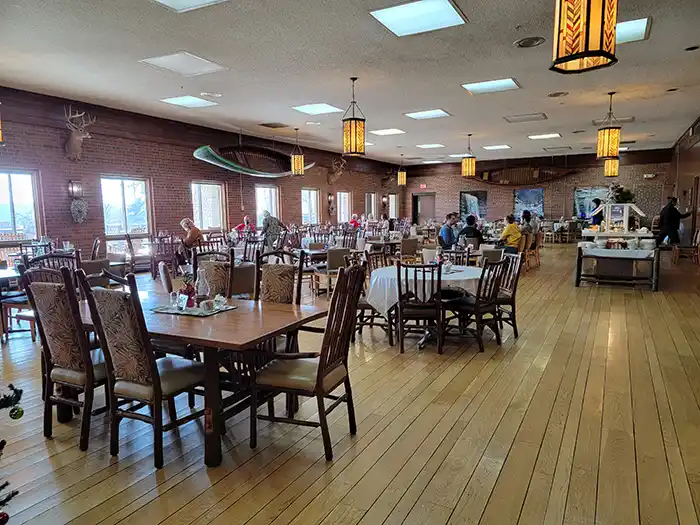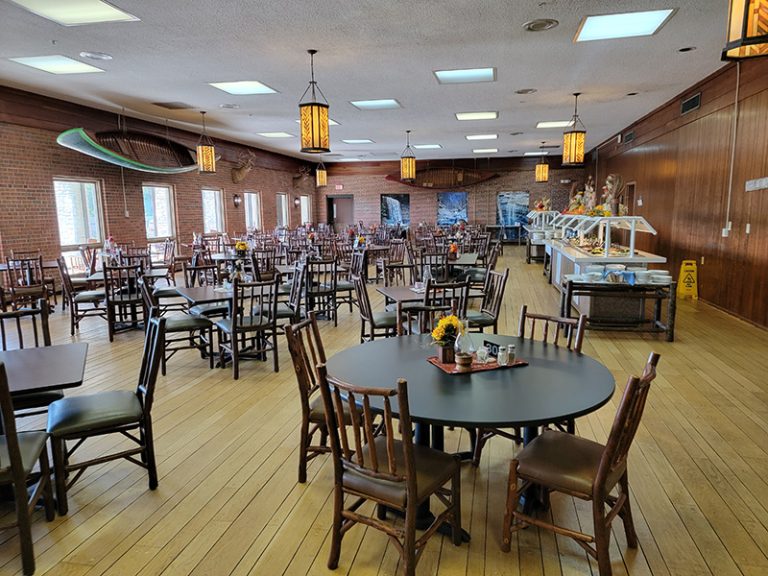 Clifty Inn guests can enjoy a large indoor swimming pool, as well as a hot tub. There are also poolside tables and chairs at which to take a break or watch your young ones swim.
Swim at your own risk, as no lifeguards are on duty. Therefore, children under the age of 14 should not use the pool without an adult in attendance. Additionally, the hot tub is for adults only (age 18+). Full rules are posted on the entrance doors to the pool.
Both the pool and hot tub are ADA accessible. See the front desk for the key to use the aquatic wheelchair.
HOURS OF OPERATION
10 am – 9 pm Daily
Hours are subject to change.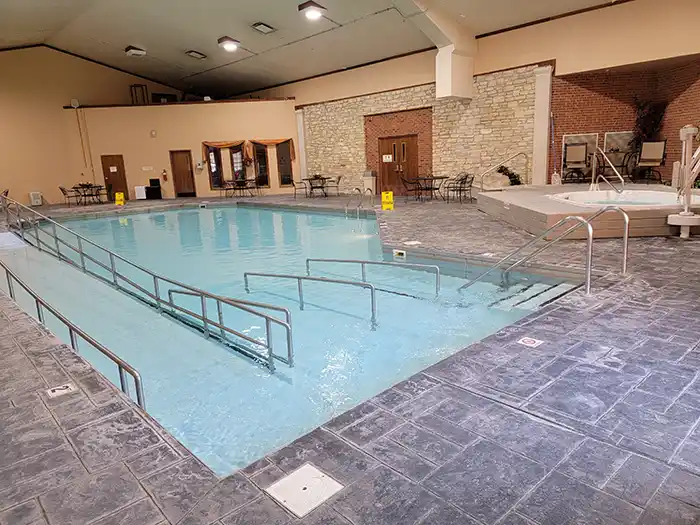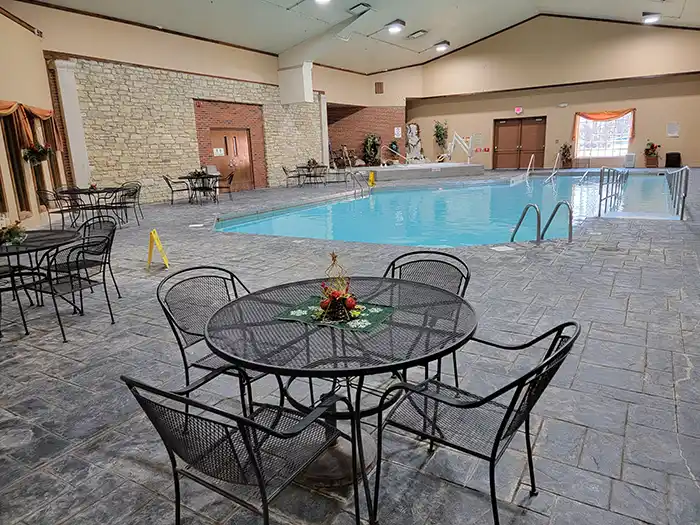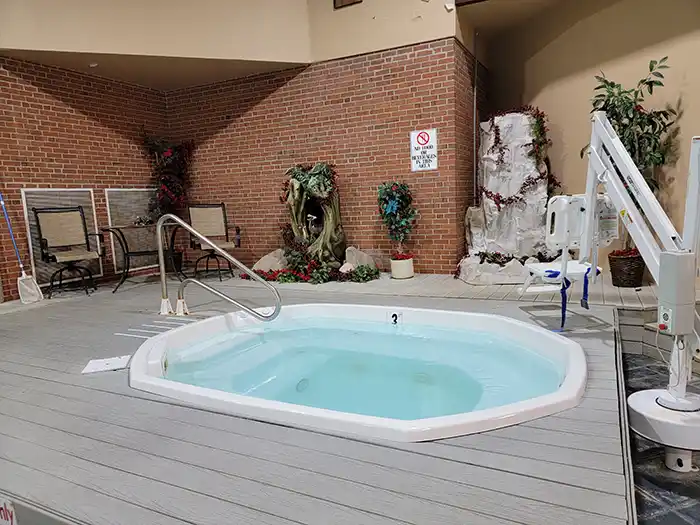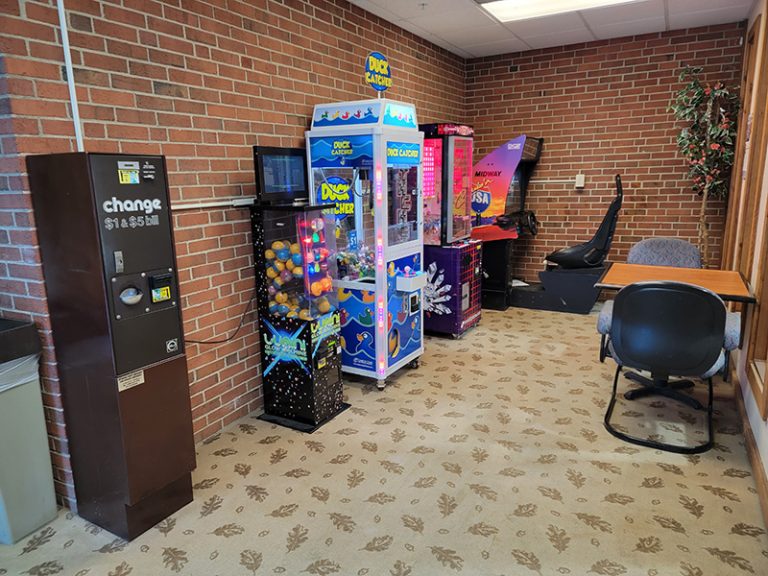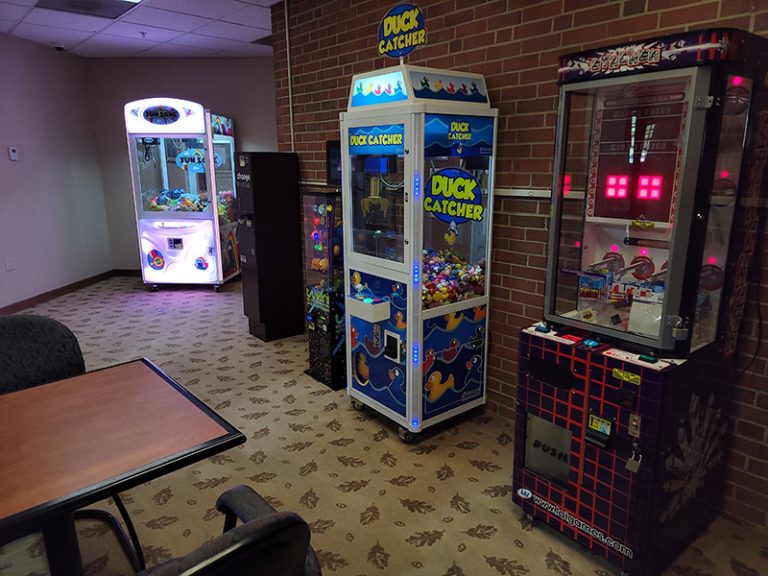 Conveniently located next to the swimming pool area is a small game room for kids of all ages to enjoy. Windows overlook the pool area, and a door connects the pool area to the game room.
There is a change machine in the game room, as well as a small table with a couple of chairs.
Across from the Clifty Inn front desk, in the main lobby, is a nice gift shop where you will find park-branded clothing, hiking sticks and other helpful outdoor items, sundries, books, stickers, toys, and much more. 
Shop for necessities, souvenirs and gifts from the large selection, then pay at the front desk. Open 24 hours a day.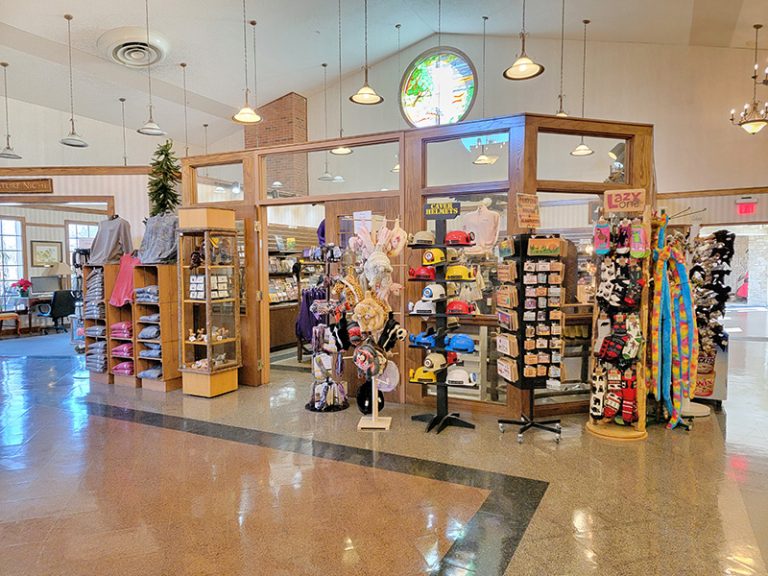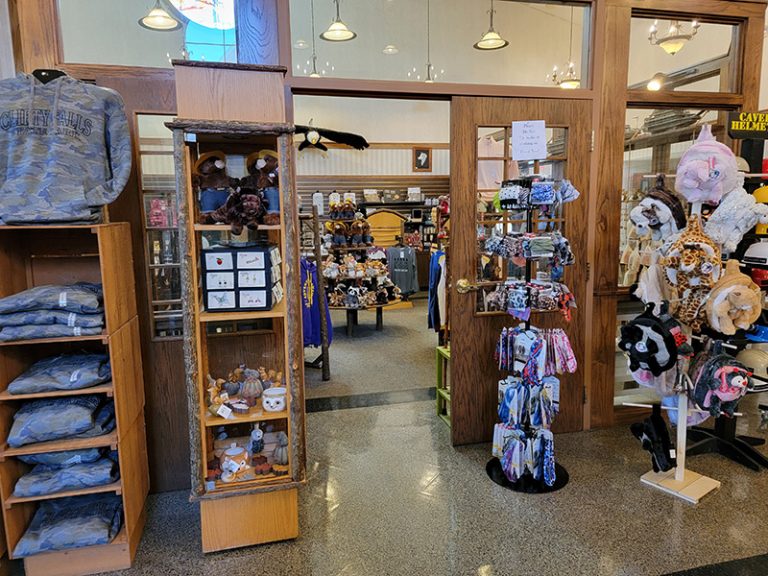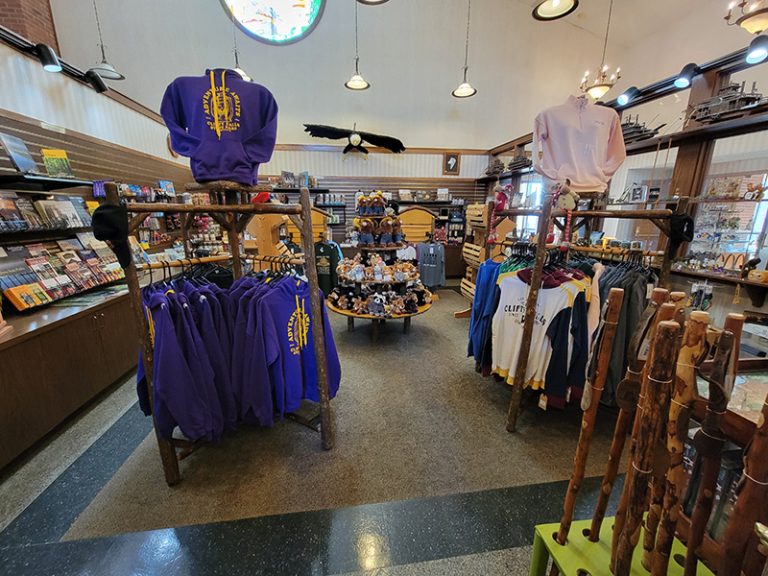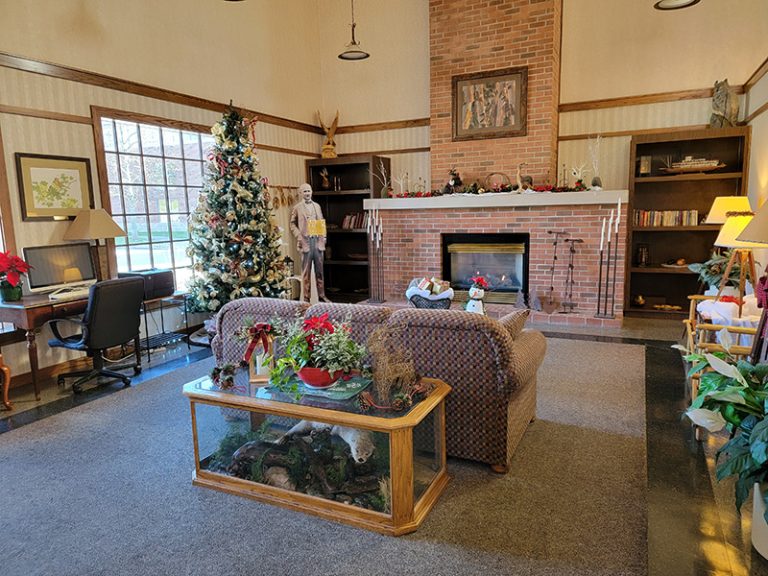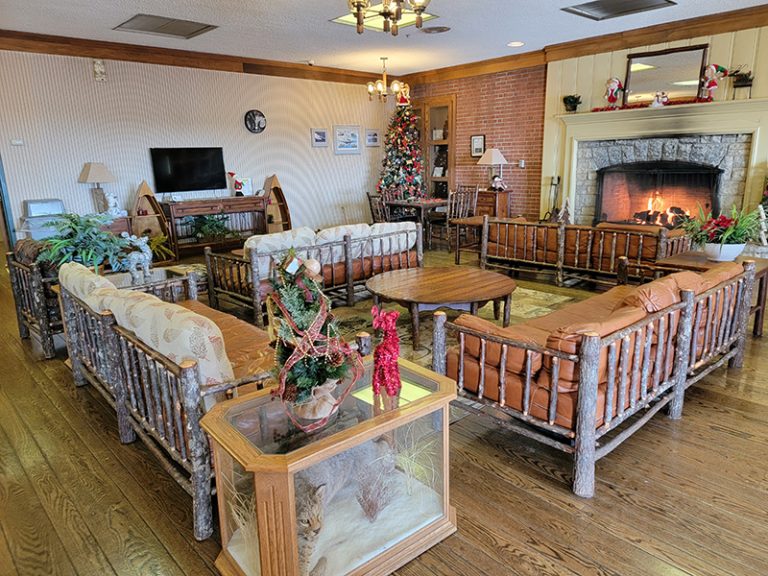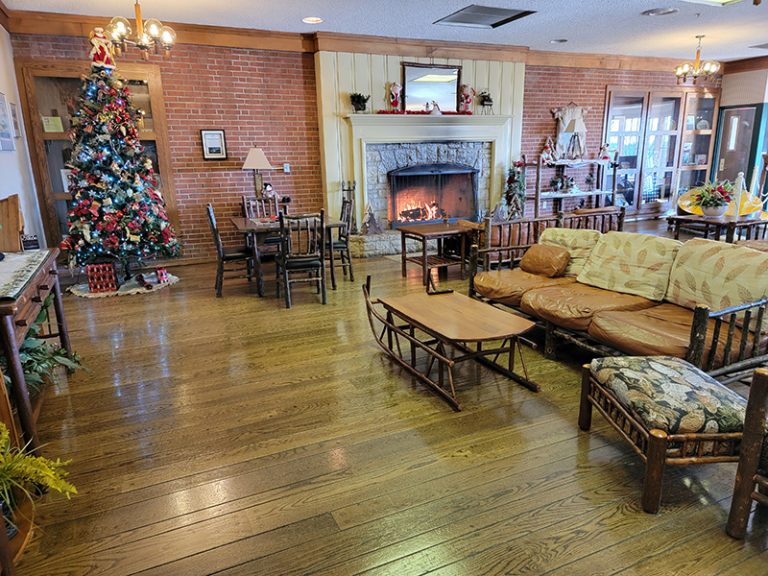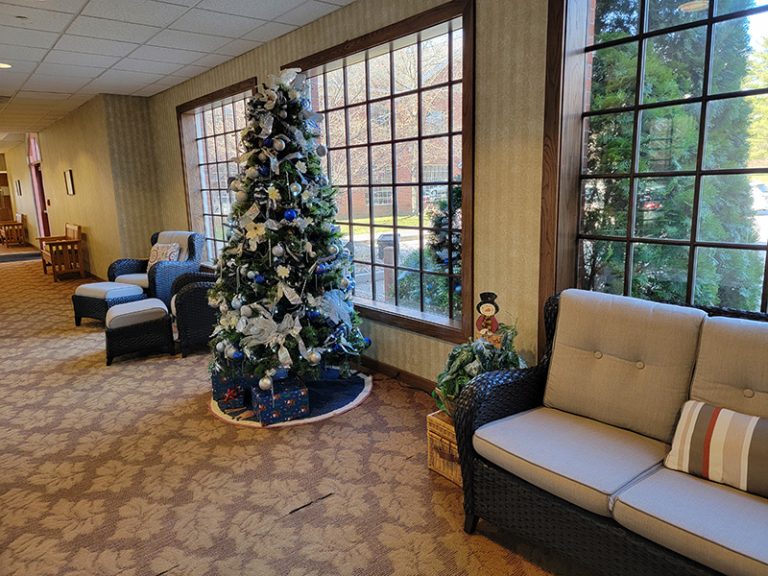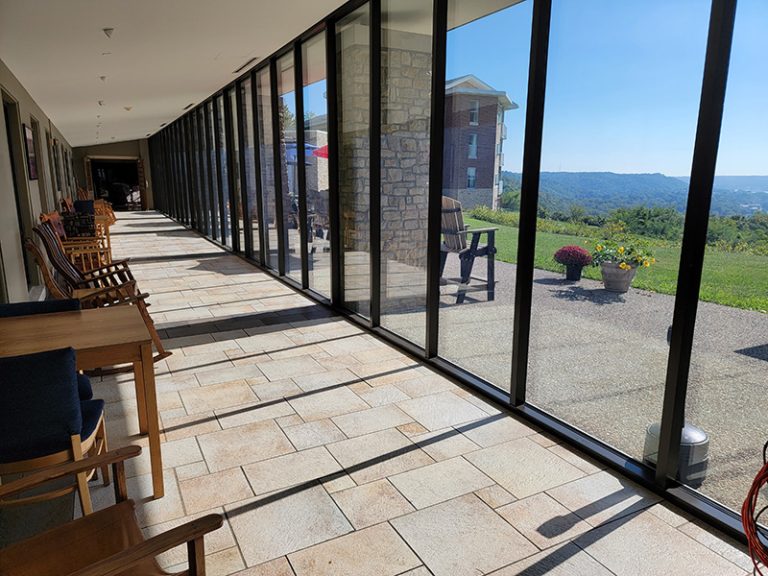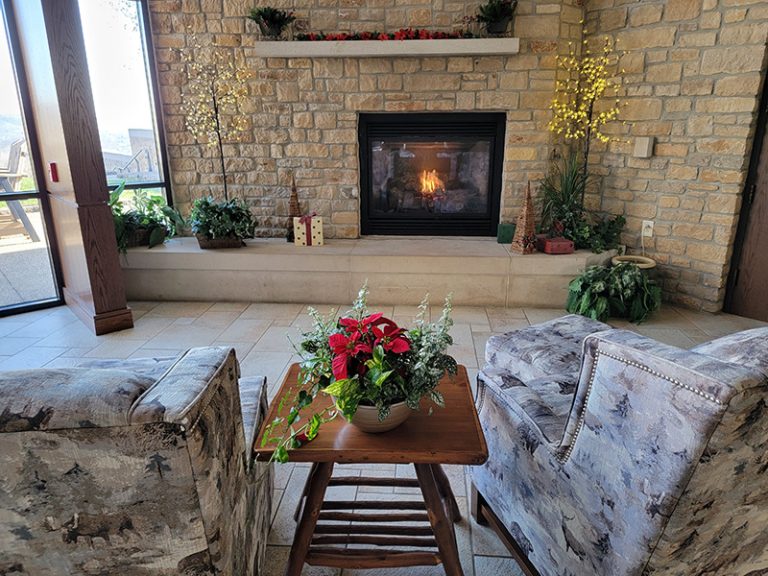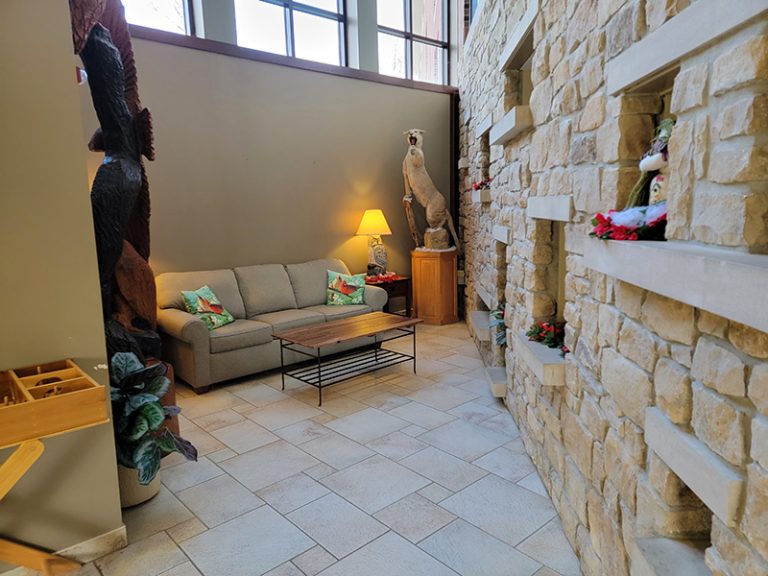 Inside Clifty Inn are several nice lounge areas that are perfect for reading a book, gathering with friends and family for games, enjoying view of the Ohio River, or relaxing in front of the fireplace.
The cozy Nature Nook is located off the main lobby and includes a business center (computer and printer) for guest use.
A large Family Room features multiple couches, tables and chairs, a fireplace, and views of the Ohio River.
Hallways by the swimming pool and leading to the Overlook Room offer bright places to chat or enjoy views of the Ohio River.
A lounge area just outside the Overlook Room has a nice fireplace. This area can also be rented with the Overlook Room for events.
There is also a cozy lounge in the lower level of the Riverview building.
The back side of Clifty Inn faces the Ohio River valley, offering incredible views of the river and historic downtown Madison. Multiple sun terraces with tables and chairs offer great places to take in the views, enjoy drinks or snacks, play games, or soak up the sun.
A large fire pit, surrounded by stone benches, also overlooks the Ohio River.
If you trek a little downhill behind the Riverview building you will also find a memorial stone bench with cooking grill.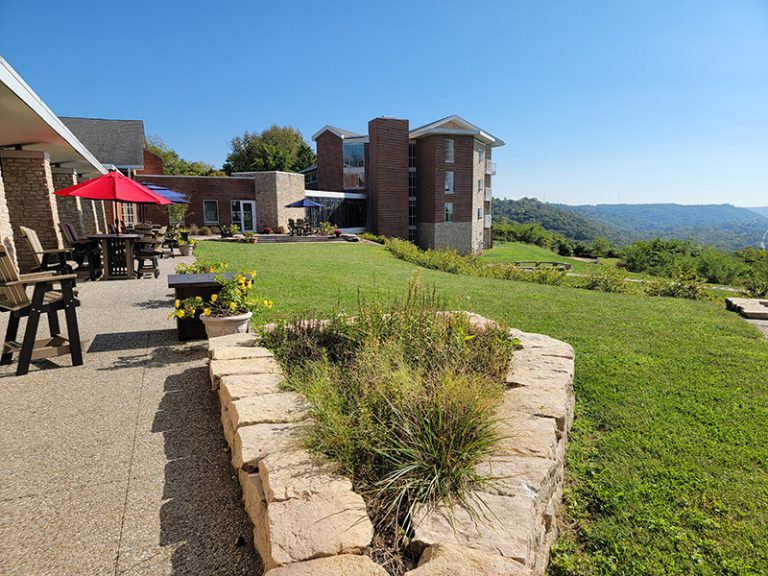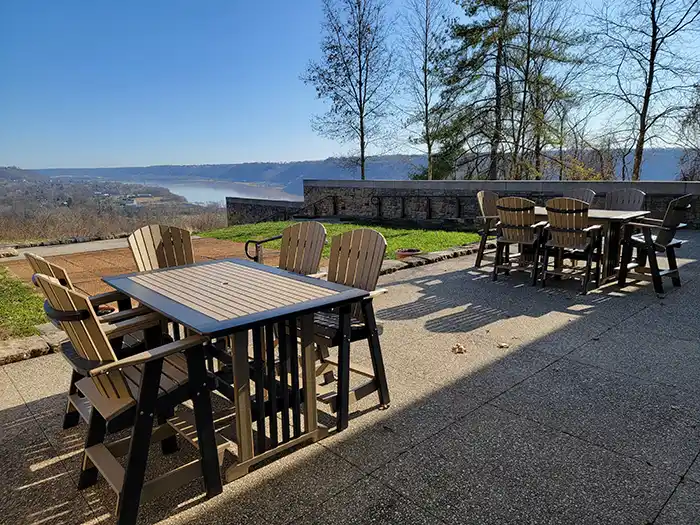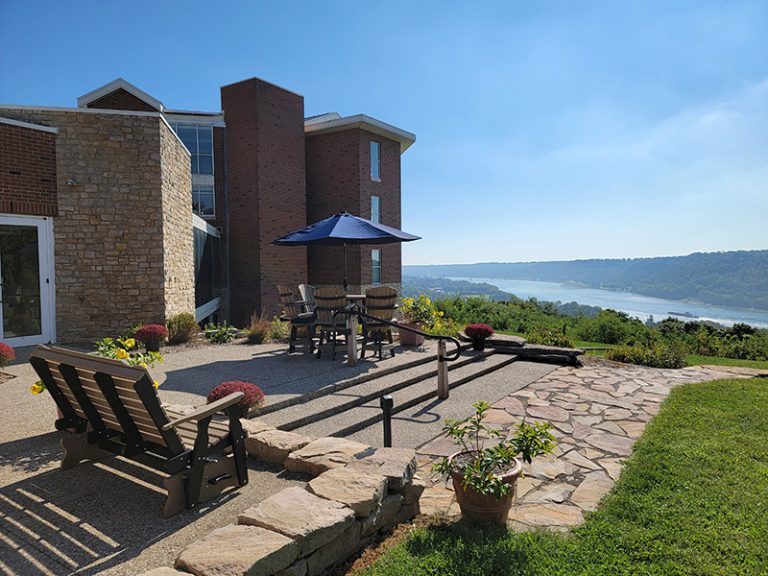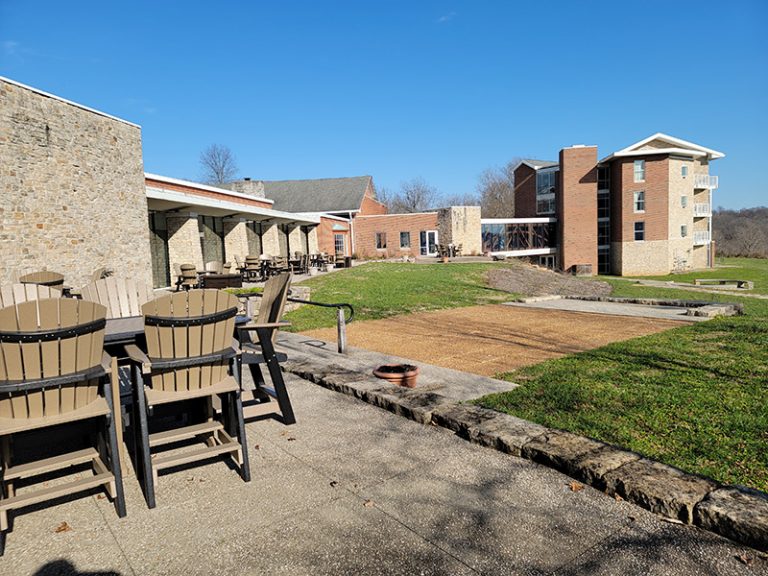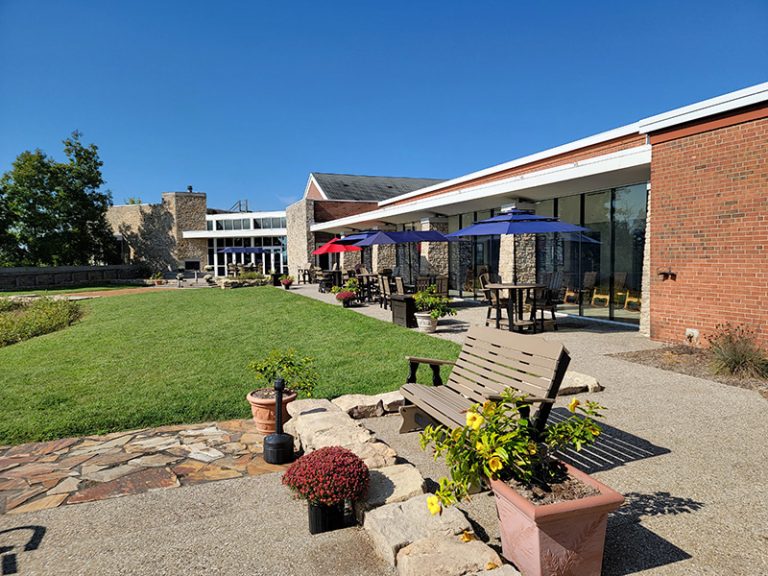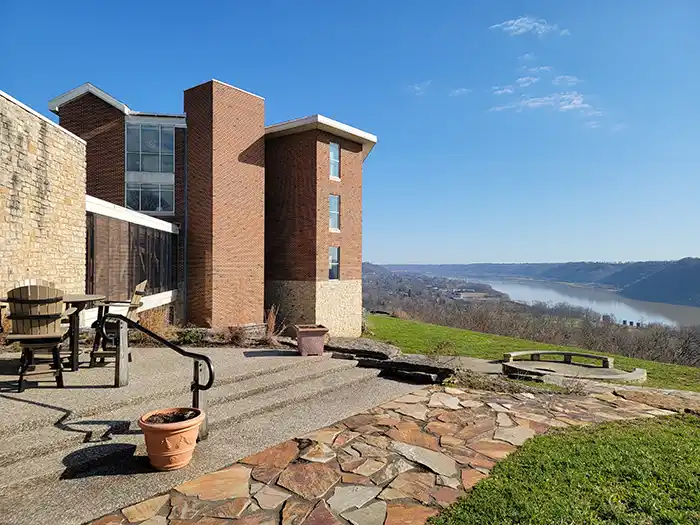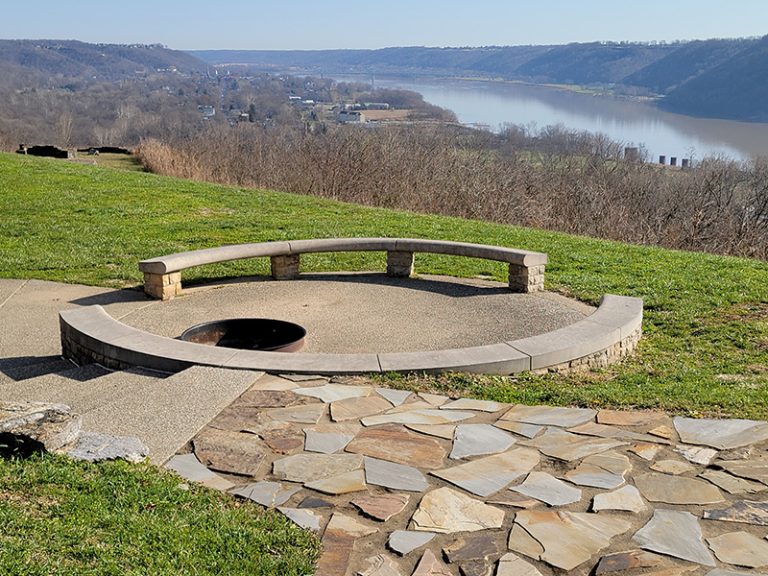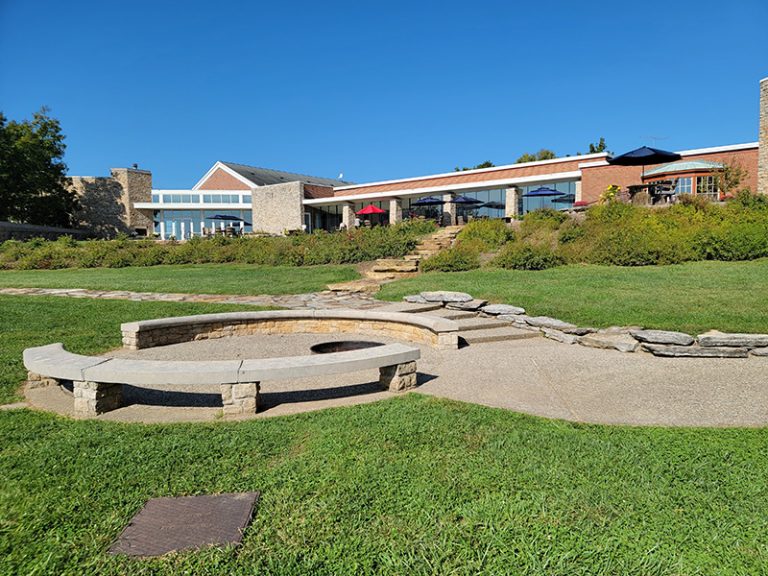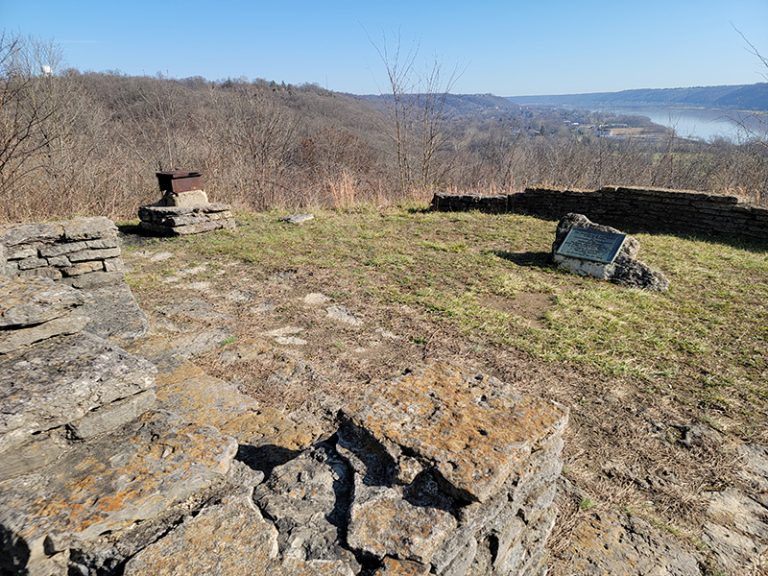 Clifty Falls State Park is an ideal location for weddings, receptions, corporate meetings, banquets, family reunions, and more. There are several event/banquet spaces to suit your needs, and on-site catering is available. Call the group sales team at 877-9-CLIFTY (877-925-4389), or email using the button below.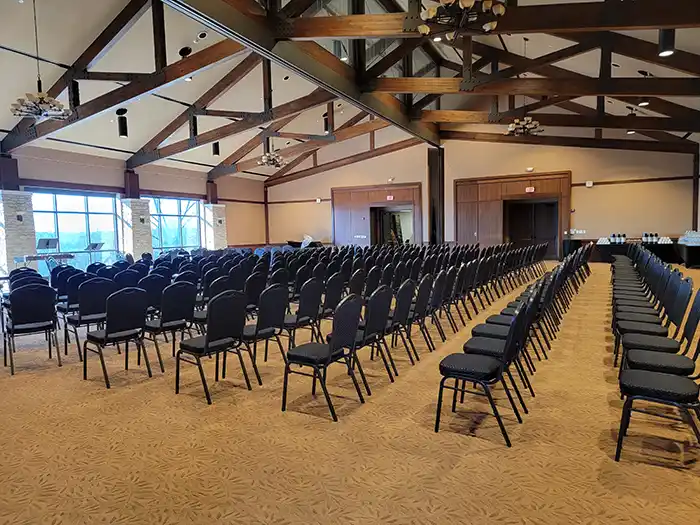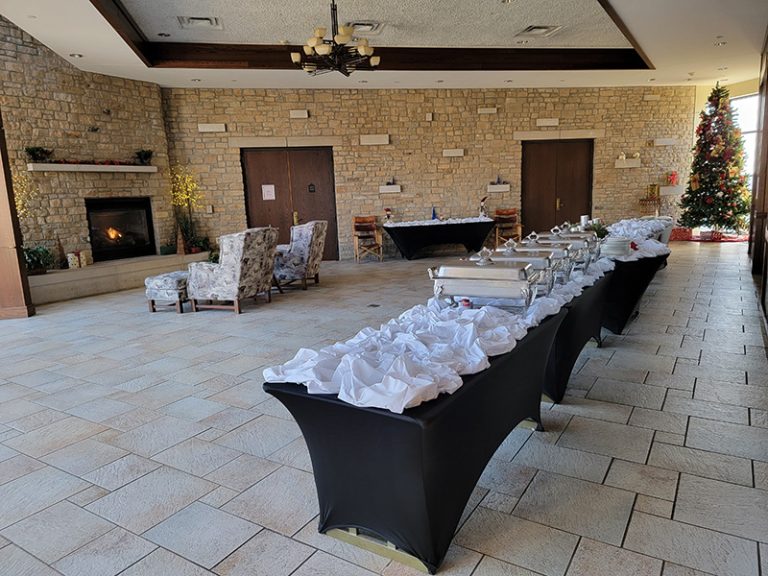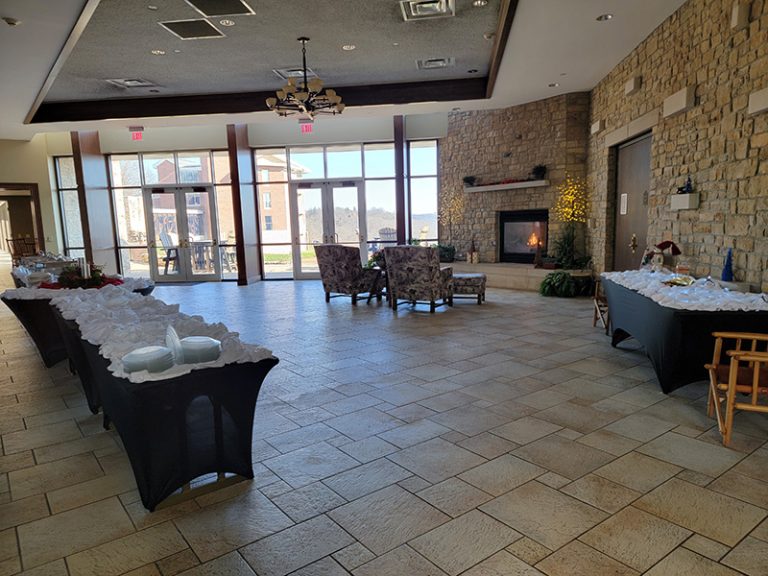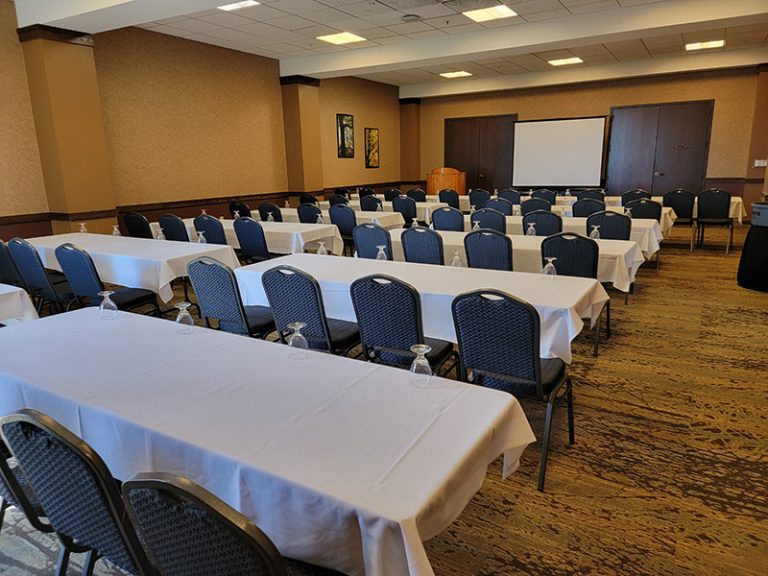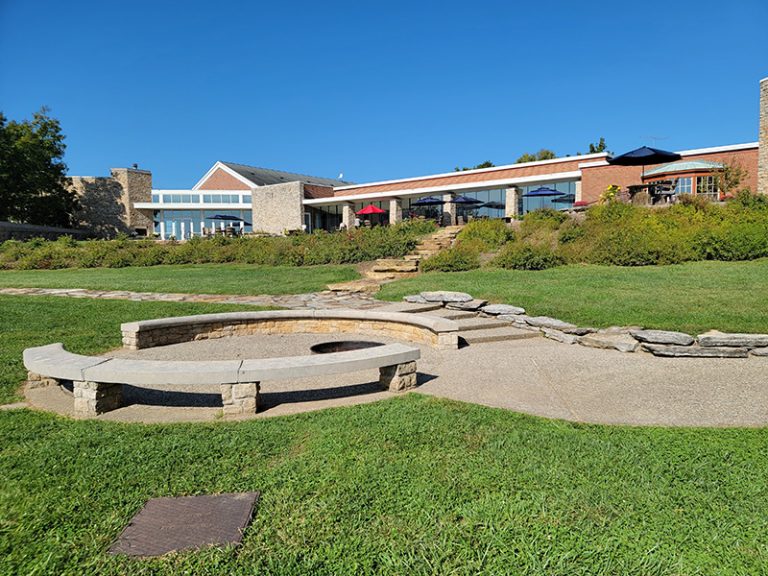 OVERLOOK ROOM
With 4,500 square feet of event space and a high beamed ceiling, the Overlook Room is the most spacious conference room at Clifty Falls State Park. It offers a spectacular view of the Ohio River and surrounding park, and is adjacent to a fabulous pre-function space with fireplace and more river views.
CLIFTY ROOM
With 1,300 square feet of event space, and located near the Riverfront Patio, the Clifty Room is a great option for banquets, meetings, and break-out space for larger events.
HOFFMAN ROOM
With 1,400 square feet of event space, the Hoffman Room maintains the charm of the original inn and is a popular choice for any type of gathering.
RIVERFRONT PATIO
The Riverfront Patio overlooks and offers breathtaking views of the Ohio River and historic downtown Madison. This large outdoor area is a popular choice for weddings and breakout functions. While this space can be rented alone, it is well suited for rental in combination with the Overlook Room and pre-function area, or the Clifty Room.