Clifty Falls State Park Nature Center
The Nature Center is a great place to explore when visiting Clifty Falls State Park. This fantastic center offers informative plaques and displays, interactive exhibits, live animals, a bird watching room, a kids corner, educational programs, planned events, maps for the Four Falls Hiking Challenge, and more. 
Additionally, Trail 1 starts just outside the Nature Center. The easiest part of this trail takes you to a fire tower overlooking the Ohio River, nearby power plant, and historic downtown Madison.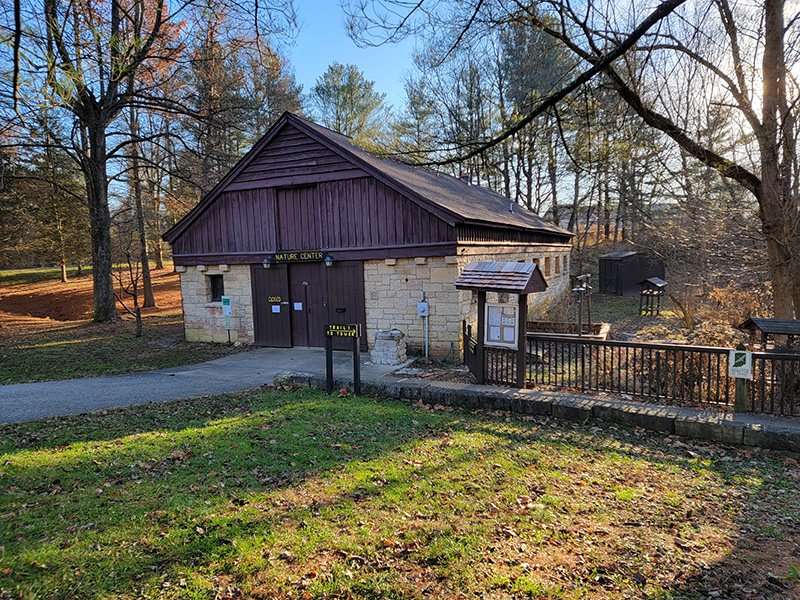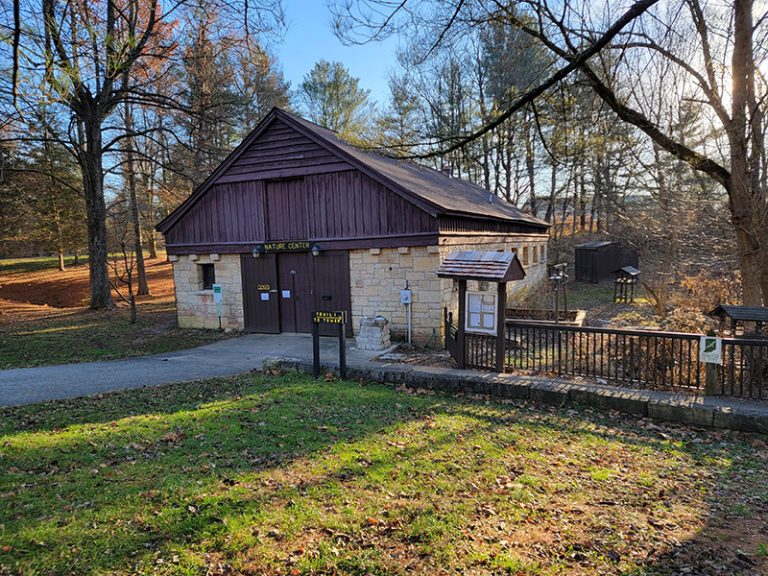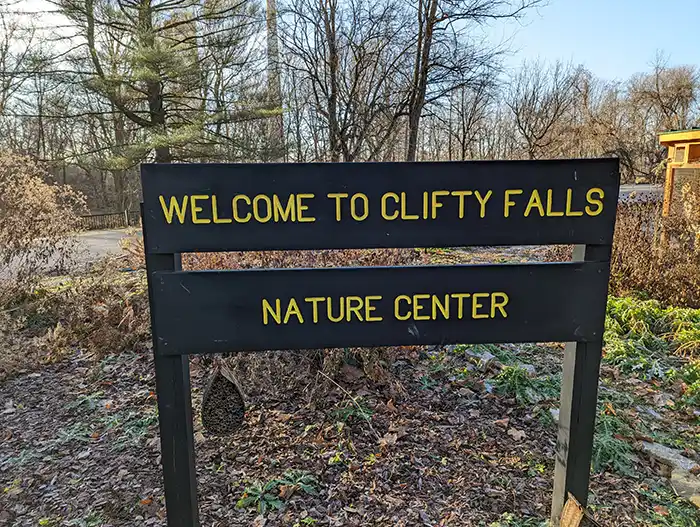 Regular Hours (April – November):
Daily 10 am – 3:30 pm
Winter Hours (December – March):
Tuesday – Friday 10 am – 3 pm
Saturday 11 am – 2 pm
Closed Sunday & Monday
NOTE: Hours are subject to change. Call the Nature Center at (812) 273-0609 if you want to be sure it will be open during your visit to Clifty Falls State Park.
Pictures of Clifty Falls State Park Nature Center